Park your brooms at the door and come sit for a spell, it's spooky season ladies and germs!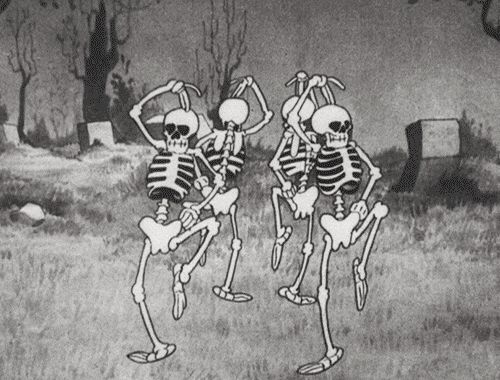 You may have already taken a gander at my other Halloween post and if you have, you can just skip over this part. But if you haven't then let me just inform you that I JUST REALLY LOVE HALLOWEEN!
The best holiday of the year (not down to argue about it so save yourselves the energy and just accept my opinion) is only 6 days away so I am currently at pedal-to-the-metal speed trying to get my fill of spookiness in. I have figured out my costumes, watched plentiful films, and even indulged by listening to some very festive tunes.
Below I am sharing my favorite movies that know how to up my spook game. Some of these movies are genuine scares while others poke at your giggle box. I also have added one of my favorite Spotify discoveries: a 4.5 hour long Halloween playlist.
The Ritual
A Netflix original film, the Ritual will send shivers down your spine. It's about four friends that embark on a camping trip in the Swedish wilderness. During a storm, they stumble upon a creepy, abandoned cabin. When they wake up the next morning, everything has changed. As time goes on, they begin to understand that they may never make it out of the wilderness. The amazing cinematography combined with the eeriness of this film will make its way to the top of your scary movie watchlist.
The Conjuring
This one is hella spooky! If you enjoy the supernatural, creepy dolls, and freaky-as-hell old farmhouses that beg the question: "why would anyone move into this house?" then the Conjuring is the movie for you! Netflix claims it's based on true events but whether that checks out or not, this movie is SCARY! I would recommend watching this film if you are looking to sleep with the lights on for a while. I don't know, could be fun!
Boo! A Madea Halloween
If you are an avid Tyler Perry fan, like myself, then you will surely enjoy this movie. This movie will take you on an adventure while the main character, Madea, fights off killers, ghosts, monsters and all things scary. This movie is guaranteed to make you laugh your socks off while adding the right amount of spooky to make it a Halloween movie classic.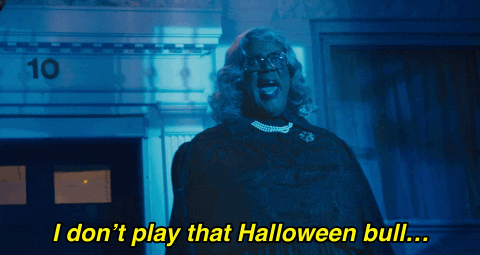 Halloweentown
If you didn't have the honor in viewing this film during your childhood then let me just tell you that YOU HAVEN'T EXPERIENCED THE TRUE FEELING OF HALLOWEEN YET. I would suggest you sit down and throw this one on immediately so you can make up for what you have lost. Halloweentown is a movie about a teenage girl learning that she is a witch, discovers a Halloween themed town (hence the title), and saves the town from the lack of spooky. If anything, this movie is the movie that will make it feel that it is spooky szn, no matter what time of year it is.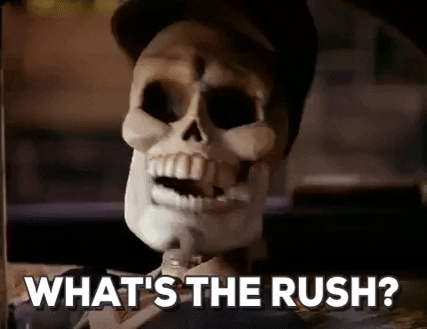 The Great Pumpkin, Charlie Brown
This is my all time favorite Halloween flick. Although it isn't spooky and it won't make you pee your pants with laughter, this movie will make you smile and make you feel the warmth that comes with pure childhood joy. Charlie Brown and his gang are all getting ready for the Halloween season. This movie includes leaf piles, trick or treat, and most importantly the Great Pumpkin. Grab a bowl of candy corn, light a fire (or a candle), and cozy up to enjoy this American favorite Halloween movie.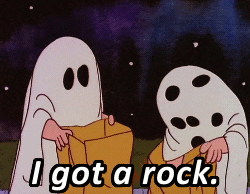 I could go on and on about seasonally accurate movies but I figured I'd leave you with these to get you started! If you are constantly on the go-go-go and don't have time to sit down and enjoy one of these movies, turn on and turn up this spooky Spotify playlist! It includes classics such as "(Don't Fear) The Reaper." "the Monster Mash," Evil Woman," and of course, "the Addams Family Theme Song." I hope this compiled list leaves you feeling spooky.
Smell ya later!