Jingle bell, jingle bell, jingle bell… stop.
Halloween literally just ended and I'm not over it yet. It is not time to nose dive into mistletoe and Frank Sinatra's "Ultimate Christmas" album as I can still smell the candy corn and bug juice fermenting in my garbage. But it might be smart to start thinking of what to get your family and friends for christmas. (Especially if you're broke AF like me.)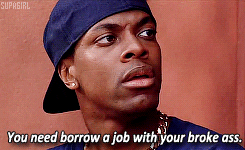 Below I am going to list some affordable things that might make potential gifts or gift inspiration for ya loved ones. If there's anything I've learned about gift buying, it's much much better to GET IT DONE SOONER THAN LATER. Nothing sucks more than a last minute trip to the mall with no direction in mind.
andMorgan
One of my favorite places on Etsy is a page called andMorgan. This woman sells her very own screen printed products. My favorite are her screen printed t-shirts. There are so many to choose from! There's bound to be one that suits the person you're shopping for.
Madewell Jewelry and Accessories
One of my favorite ways to express myself is through accessorizing. I find it much more fun to throw on some fun jewelry that livens up an outfit rather than investing in a top that can only (realistically) be worn a few times. Madewell has unique accessories that can be dressed up and dressed down. Most of their accessories are under $50!
Find the Glitter Shapes Statement Earrings here!
Find the Fringe Bandana here!
Find the Daisy Bar Necklace here!
Mooshe Socks
There's always been a stigma around getting socks for gifts but I personally think they make the perfect gift! Mooshe socks are simply designed and have just the right amount of detail and color to go with any shoe and any outfit. They're also extremely affordable! The sock styles vary from short to tall so there's a pair fit for anyone and everyone.
Find the Thick Fruit Socks here!
Find the Star Socks here!
Find the Love Socks here!
Get Out and DO Something!
What makes a better gift than sharing an experience with someone?! Getting your ~giftee~ tickets to a concert, a sporting event, etc., will be a win-win for both of you. Take a peak of the upcoming events in your city to see if there's anything that suits your interests!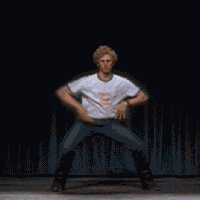 Most importantly, remember that Thanksgiving is just a week and a half away. Let's be thankful for all of the wonderful things that we already have in our lives. But also remember that Christmas comes up real effing quick after Thanksgiving so make sure all of your ducks are in a row before you're doing that dreaded last minute shopping.
Sayonara!