What's up, guys!?
Ah, September 13th. A day that is so new, so fresh, and so innocent to the 2018-2019 school year. We are quickly approaching the fourth weekend of this semester. Many can agree that it feels like it's been forever since we were enjoying those summer months. We have grown tired and have begun to feel as though we are now locked in to the rut of the semester. Some may even feel a lack of motivation already. Well I'm here to say: NOT TODAY, SATAN!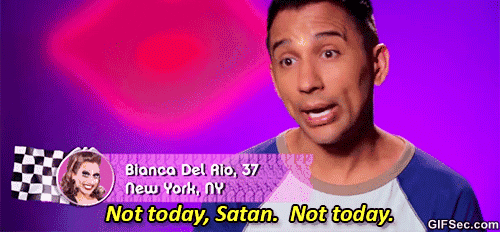 There are a ton of ways to help get over the first hump of the semester. Guys, I've been there! It isn't easy getting up mid morning to sit through one single hour class… I GET IT! But I do know some ways that are going to help kickstart your days and help drop-kick the negativity!
Make a morning playlist!
I've said this once and I'll say it another million times: music has a large influence on your mood. Create a playlist of upbeat, happy music that you enjoy. Throw it on while you're in the shower or play it as you start to wake up. You'll notice that you will be more motivated to get out of that warm, cozy bed in the morning.
Below is a playlist that is energetic and fun. It makes a great bundle of songs for waking up in the morning.
Feed yo body RIGHT!
Your eating and drinking habits are directly correlated with the way your body feels. Eat poorly, feel poorly. Eat well, feel great! This year, I finally have a kitchen in my apartment so I am able to make food I know that I will enjoy and that will make me feel great. I'm ballin' on a budget so I look to buy groceries that will last a while and that aren't super expensive.
Each morning, I make myself avocado toast with a sunny side up egg on top.
Helpful tip! When making the egg, it is helpful to add a splash of water into the pan while it cooks. That way, the egg will be fluffy instead of fried.
Be kind to yo skin.
If there is one thing that people see when they look at you, its your skin. Probably your face skin before anything else. So, it is important to be kind and caring to it. Ditch the bar soap, (PLEASE ditch the bar soap.) and wash your face with something that is kinder to your skin. I really like to use Neutrogena Naturals Purifying face wash. Because I don't wear makeup/minimal make up, I like to use a more gentle cleanser. It effectively washes away dirt and grime and keeps blemishes at bay all while being kind to your skin.
I also really like to use a facial toner after my shower to freshen up my skin. Thayers Witch Hazel works wonders for your skin. It takes away the redness from blemishes and imperfections while giving your skin that "flawless glow." Spritz a little bit onto a cotton ball or make up pad and freshen up that face.
Lastly, I apply a light moisturizer to my skin. This keeps my face looking bright and makes my skin appear healthy and happy. My go to moisturizer is Clinique's Dramatically Different Moisturizer. This moisturizer goes on smoothly and absorbs quickly. It helps to leave a natural looking glow to my complexion.
Feel free to try out all of these steps or even just one of these steps. The point of the matter is, it is important to be kind to your skin. (Meaning: GET RID OF BAR SOAP)
Get movin' get groovin'!
Being active is not only good for you but it, more importantly, makes you feel good. I am a D1 lazy person but I really try to get my rump to the fitness center between 3 and 4 times a week. Even just walking on the treadmill for 20 minutes (add some incline?) will release enough endorphins in your brain to boost your mood and allow you to feel great.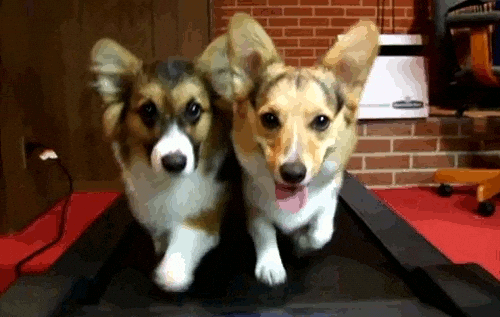 Hopefully these tips n' tricks will help you to keep that motivation flowing throughout the semester. Don't loose hope, players! It's still early in the semester to get yourself out of a rut and into a groove that works well for you.