Hello!
It is that time of the semester when everything kicks into hyperspeed and there are assignments being thrown at you left and right. I don't know about you but when this happens to me, I think my entire being is going to explode.
Before you stress yourself out to the point of self-explosion, take some time to try to clear your mind of any current stressors and give yourself a break. Below, I am going to list some things that I've been doing lately that are successfully dragging my sorry ass back to sanity.
Indulging in Mindless Television
Gosh, nothing feels better than tossing on some mindless comedy series and staring blankly at your T.V. for hours on end. Quite honestly this is my favorite way to destress. Anything that makes me laugh without much thought gets an A+ in my gradebook. Some of these shows include:
The Office
Comedians in Cars Getting Coffee
Curb Your Enthusiasm
Big Mouth
Bob's Burgers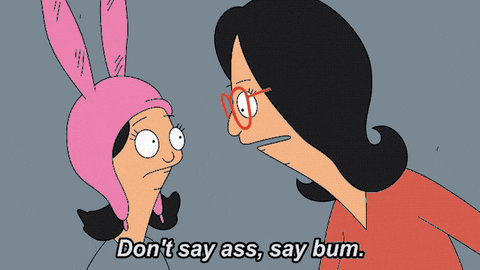 Luckily, most of these programs can be found on Netflix. The only exception is Curb. Reach out to your group of friends and see if you can borrow one of their HBO logins. Not steal but borrow. It's a hard-knock-life for us brokeass college kids so feel free to fork over those passwords. Rewards in return. We're broke, not cheap. We'll make it up to you.
Listening to Some "Ear-Candy"
And by "ear-candy" I mean music that sounds sweet going into your ear holes. This could mean many different things depending on your taste in music and your stress levels. If I'm feeling slightly stressed, I like to turn to Unknown Mortal Orchestra.
If I'm feeling more stressed than I am on an average day, artists like Janelle Monáe and Maggie Rogers (both absolute QUEENS) are who I like to turn to. I would listen to Janelle Monáe if I was looking to dance my stress out while I would listen to Maggie Rogers if I just needed a soothing voice fluttering through my cranium.
And if I'm really feeling like I'm about to lose my mind, Enya will somehow bring me to a place where I can completely turn my brain off and ignore everything that's going on around me. (Enya, for me, is only to be listened to in cases of extreme stress.)
Get Yo Rumpus on That Elliptical, Girlfriend!
Yes of course working out is good for your health but I resort to it more often in cases of de-stressing after a long day. Anyone who knows me knows this:
I don't run. Nothing in this world will persuade me enough to run even just a little bit.
And that's okay because I have found ways for me to push myself that don't include running (aka the devil's activity… that's not true, I'm just jealous of those that can run because I literally can't.)
Walking on an incline
The dreaded stair stepper *dun dun*
Rowing (All the fun of being in a rowboat but you're on land!)
Weights of sorts (More formally known as: picking things up and putting them down.)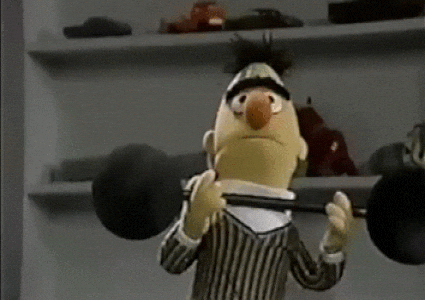 And as a last and final resort to completely block out any and all stressors from your day, take a nap. Just fall asleep and ignore literally everything until you come back to life.
Good luck getting through the toughest part of the semester! May we all make it out alive with minimal damage. If you have any tips on unwinding, feel free to comment below.
Until next time!