Hello, hello!
As you all know, Halloween (aka the greatest holiday to ever exist) is coming up and it's coming up quick! Between fall break starting tomorrow and Halloween approaching, my brain is unable to stay focused for more than 4 seconds.
So, instead of focusing on the plenty of assignments I have due, I have been more occupied in finding out what the heck I want to dress up as. Because my personality is more rooted in humor than anything else, I like to stick to costumes that will come off as amusing to others. Below are a few ideas I've come up with so far as well as one that I'm feeling particularly passionate about.
1. An inflatable car salesman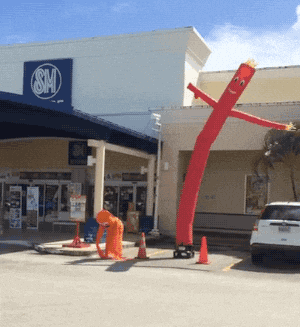 This costume would be super fun and would definitely give me a reason to flail around all night long.
The only downside is that I don't think I meet the height requirements for this particular costume…
2. Napoleon Dynamite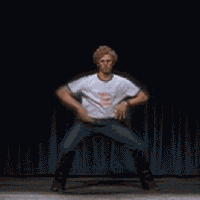 This costume is an absolute classic. Napoleon Dynamite is one of my all time favorite movies. I would definitely have an easy time getting into character and embracing my role.
The downside is that I'd probably think I'm being much funnier than I actually am.
3. Will Ferrell and John C. Reilly from Step Brothers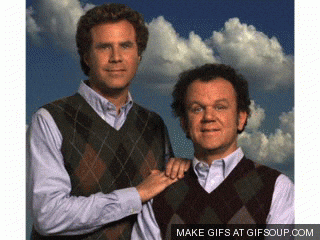 This costume would be fabulously fitting for my best pal and I. We are a hilarious combination of prioritizing shenanigans while also amusing those around us. (At least we think so.) This would be another role that we could easily step into and master.
Again, the downside is that this role would be taken way too far.
4. Kanye West and Lil' Pump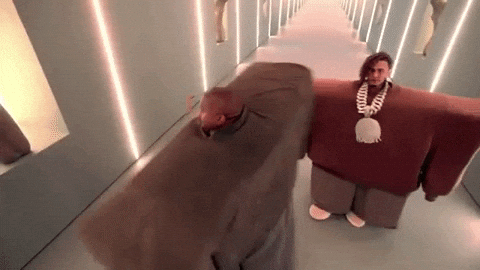 This costume is no doubt going to be a popular one this holiday season. I think that it will also be well received as well as amusing to see the different variations of boxy costumes that will be present.
Downsides: Making this costume out of cardboard box and showing up to a party where you aren't the only one dressed up as Tetris Kanye.
5. Andy Samberg and Justin Timberlake as "Dick In A Box"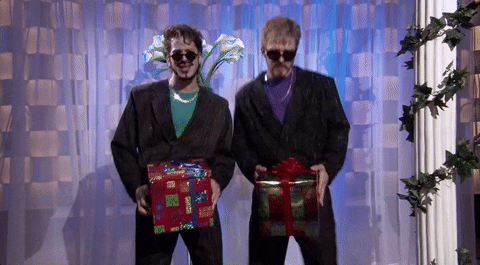 This costume is an SNL classic. Although it is more inappropriate than the other options, this would make a fantastic costume idea for my shenanigans partner in crime and I. Not only will this bring laughter to any event you're attending, this also has a catchy song to sing all night long. This costume is a clear winner of any contest that you'll be pressured into signing up for.
The only downside: having "Dick In A Box" stuck in your head for the rest of your life.
If you can tell, there is a clear personal favorite amongst this list. If you can't tell, then you'll have to wait until Halloween to find out which of these I chose from. I look forward to seeing which costumes you guys come up with.
I hope you have a ~spooky~ rest of your week!